Azienda / Company


FinStrategy Real Estate, una divisione di FinStrategy.avi srl, sviluppa e diffonde progetti abitativi e residenziali innovativi, anche e soprattutto attraverso il recupero di aree di pregio nel paradiso delle dolci colline marchigiane.

FinStrategy Real Estate, a division of FinStrategy.avi srl, developes and distributes real estate projects in charming areas of the Eden in Marche region.
Progetti / Projects
Ref. 101 Fermo
CoHousing Club Halfmoon CHCH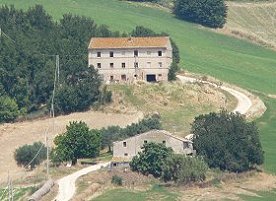 Il progetto CHCH prevede la ristrutturazione di un'area collinare e di un casolare principale di notevoli dimensioni. In particolare trattasi della retta MEZZALUNA situata a Fermo (Italia), nelle ridenti colline marchigiane a 7 km dal mare Adriatico.

The CHCH project includes the restoration of a hilly area and a main house of considerable dimensions. It concerns the Mezzaluna ranch, located in Fermo (Italy) in the heart of the Marche hills, 7 km from the Adriatic sea.